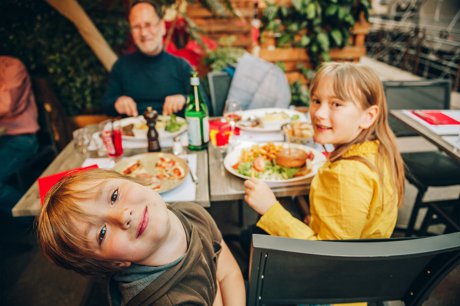 Hungry appetites are satisfied right and left on Monroe County property. Small town eateries, restaurants and cafes are serving folks what they crave. American dishes from Southern comfort food to the best in barbeque amicably compete with plates of international cuisine such as Italian and Mexican. Hungry tummies are expertly filled and replaced with satisfactory smiles.
Portion control in the Madisonville real estate region doesn't stand a chance. When it's time for comfort food, folks head on over to Donna's Old Town Cafe. Here "homestyle cooking and hospitality" is in the house. Family owned and operated, the history is as rich as the flavors at Donna's. Found in historic downtown, the cafe is located in the old bank of Madisonville. Pictures of the city are showcased on the walls and locals engage in stories of times past while indulging in blackberry cobbler and peanut butter pie. Breakfast is busy and brunch draws a crowd. Recipes are on the website for those who wish to recreate the wonderfulness. Sit down and napkin up at Miss Piggy's BBQ. Here the scrumptious scents of barbequed goodness draws people in. Daily specials add an element of surprise. Smoked chicken and shredded pork sandwiches with all the fixins are fan favorites.
Taste a Bite of Italy on Madisonville Real Estate
Venture across the globe without ever leaving Monroe County property. Old School Italian ambiance overflows at The Patio. Here the dishes are authentic and readily devoured. A varied menu features pastas, pizzas, salads and more. Have a little cheese, bread and wine. Calories aren't counted on The Patio. Take a bite of Italy back home when ordering off the carry out menu. Add some spice to your life at Sol Azteca Mexican Grill. Found off of Highway 411 a lively vibe welcomes diners. The menu is tasty and vast with the restaurant declared by regulars as having the "best Mexican food in Monroe County."
What's for dinner is not an easy question to answer when living on a Monroe County property. With so many venues dishing up the good stuff it may take a while to decide. Bon Appetit.